Project congealed desire – gestold verlangen – erstarrte Sehnsucht
Below we explain this project. But first the following:
Book Congealed desire – Gestold verlangen – Geronnene Sehnsucht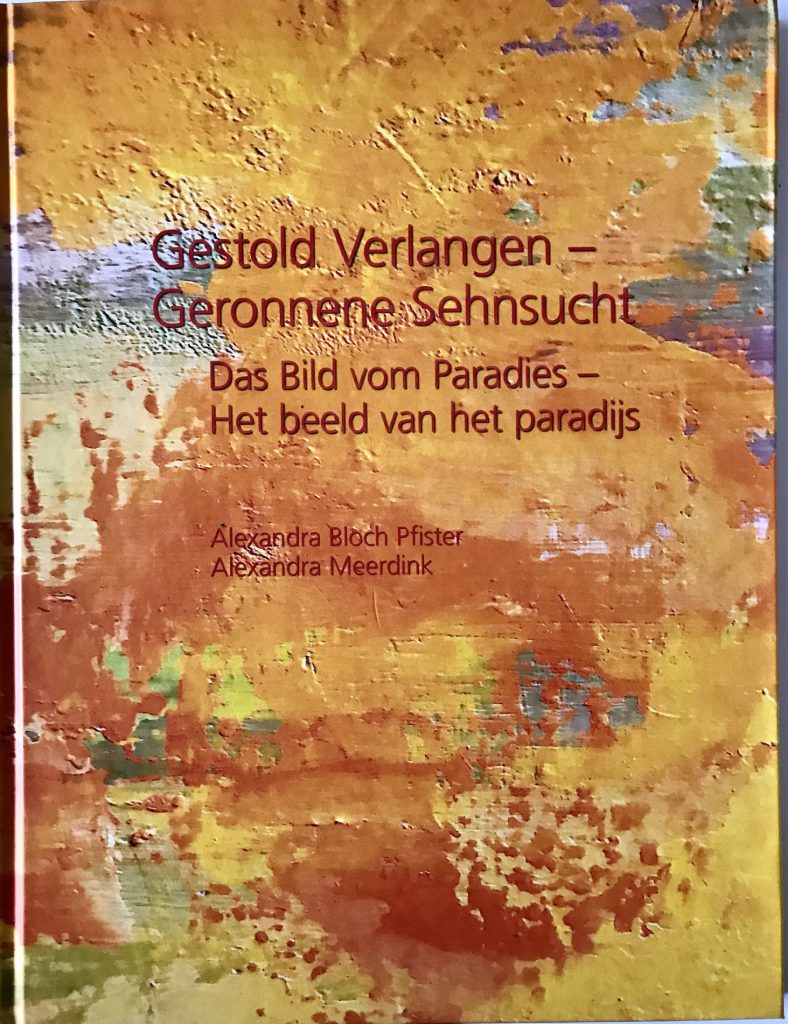 ---
Within the framework of taNDem-art connection 2020/2021 theme paradise we are working on the project "congealed desire – gestold verlangen – erstarrte Sehnsucht".
We research and collect imaginations of paradise
and related ideals in the museums, collections and archives of the EUREGIO Gronau-Enschede. These can be paintings, photos, sculptures, reliefs or installations. Religious or secular representations of desire.
Explanation of our project
Paradise as a closed, ideal place for eternal happiness and well-being needs fences and walls. Only the contrast with the outside world makes paradise appear in its full splendor and emphasizes its differences. In earlier centuries, the major monotheistic religions (Judaism, Christianity, Islam) promised believers paradise after death. Today we create paradises for ourselves, with or without religious ideas, in the here and now.
Has the line to paradise disappeared in modern times? Paradise seems to have shifted from the hereafter to this world.
And: do we lose our ideals when we reach them, so that we want something different or always more?
We take a tour of the paradisical ideas and representations in the cultural heritage of our region, the EUREGIO: What historical and contemporary images can be found in the common cultural heritage? Do the images of paradise change over time? In this way we also look for the elements that form a society and give it its identity.
The collected and curated images are combined in an installation, which is exhibited at various locations in the Euregio.
For questions and information! Do not hesitate to contact us.


Do you want to participate?
That is possible! We cordially invite you to participate in our project.
In this special time, in which in many ways we literally had to stand still, make space, we may have been able to reflect, where are we now in the world?
To participate in our project, we ask you to visualize your ideals, desires and ideas.
Deze verbeeldingen opgeslagen als foto (van foto, kunstwerk, l
You can digitally send these images saved as a photo (of photo, artwork, landscape, still life or collages) to us.
After careful selection, we can include these in the "Paradise project" and be processed in the exhibition in the Netherlands and Germany, and the digital travel guide.
Let your imagination run wild, we hope to receive a range of contemporary representations of desires and ideals. Which provide insight into our current vision of "Paradise".
E.g.: A clean world, peace, etc… However, this can also be very small, very personal.
Practical
Your image is saves as JPG or PNG.
Minimnal size is 1.536 x 2.056 – max. 2.240 x 3.360 pixels
Closing date submissions 30 September 2020
Per e-mail with a small explanation, max. 2 sentences.
Please send it to: